FungiFlip: A Pictorial Guide to Tasmanian Fungi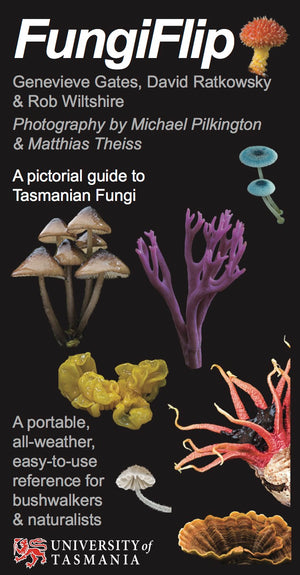 Product image 1
Product image 2
Discover and identify amazing fungi out in the field!
This portable, all-weather, easy-to-use Fungiflip is the perfect bushwalking companion for those who want to know more about the amazing fungi growing at their feet.
Featuring 270 images for easy identification and a guide to the different groups of fungi.
If you like this you might also like the EucaFlip, PooFlip and TreeFlip!
And because we donate 50% of our profits to help protect wild places, by buying a flip book you'll not only be gaining knowledge but you'll be helping protect the places that these fungi call home.