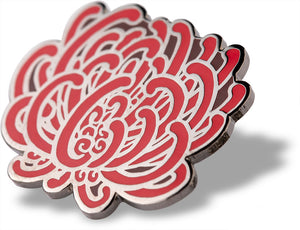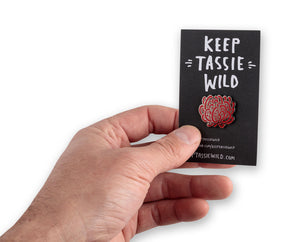 Product image 1
Product image 2
The Brilliant Tasmanian Waratah 
Our high quality enamel pin featuring Tassie's own waratah (telopea truncata)! Small enough to pin anywhere, but bold enough to attract some attention. Treat yourself, a buddy, or grab one as a souvenir of your Tasmanian adventures. 
Displaying Your Enamel Pins
So you've got a decent collection of epic enamel pins - what's next? Our enamel pin is the perfect size for most surfaces. Show off your telopea truncata pin on the brim of a beanie or cap, pin 'em on your tote bag, or jazz up your cork board. When you're out bushwalking, attach your Tasmanian waratah pin to your pack or hiking gear. You might even catch a glimpse of the real thing. 
Size: 25mm
Join The Fight For Nature 
By buying our Tasmanian waratah (telopea truncata) enamel pin, you're doing your part to protect Tassie's wild places. Half of our profits go towards groups like Landcare Tasmania, Sea Shepherd, the Difficult Birds Research Group, and more! Check out our list of donations to see how you're helping out. 
Loving our native waratah? You might like our KTW Waratah Bumper Sticker and Patch!