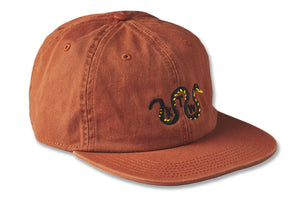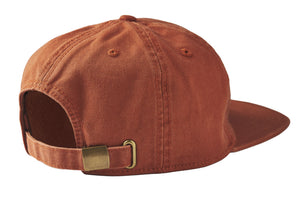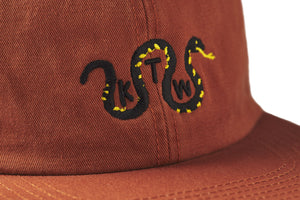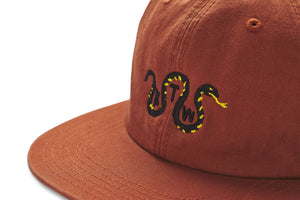 Product image 1
Product image 2

Product image 3

Product image 4

Product image 5

Tasmania's Tiger Snake  
Behold! The tiger snake cap! One of the most dangerous snakes in the world, the Tasmanian tiger snake is highly venomous and a common site in Tassie's bush. Spells of hot, dry weather bring these guys out to sunbake. But while their reputation precedes them, they're quite shy and prefer to retreat if approached by humans. You can spot tiger snakes by the bands across their skin but in Tassie, just to confuse you they can also appear all black – and hard to miss!
Embroidered Five Panel Cap  
Our little Tasmanian tiger snake is embroidered on a 100% cotton cap with an adjustable metal clasp fastener. This one size fits all cap sits comfortably on your noggin and will look great in the city - or deep in Tassie's snake infested wilds! 
Minimum circumference 50 cm & maximum circumference 63 cm.
Embroidered on AS Colour James Cap.
Support Our Tassie Icons 
By buying our Tasmanian tiger snake cap, you'll look rad while helping to protect Tassie's wild place! 50% of our profits are donated to local Tasmanian environmental organisations.
Love this cap? Check out our Fight For Nature five panel cap.