PooFlip: Life-Sized Guide to the Scats of Tasmanian Native Animals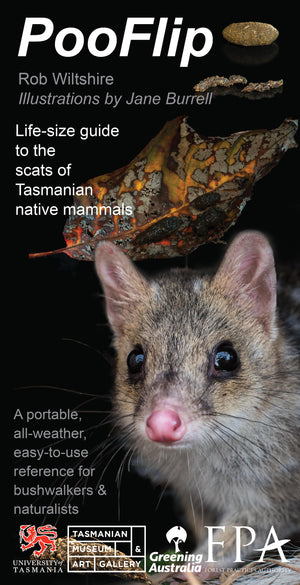 Product image 1

Product image 2
Thee PooFlip is a portable, all-weather, easy-to-use guide to the various scats (poop) of Tasmanian native animals!
Find out what animals have been hangin' around by locating and identifying the stuff they left behind.
If you like this you might also like the FungiFlip, EucaFlip and TreeFlip!
And because we donate 50% of our profits to help protect wild places, by buying a flip book you'll not only be gaining knowledge but you'll be helping protect the places that these fungi call home.