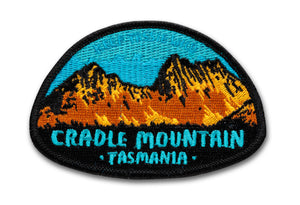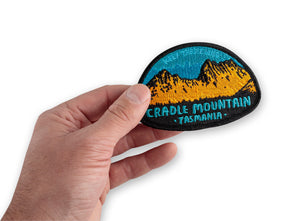 Product image 1
Product image 2

Tasmania's Cradle Mountain  
Towering over Dove Lake, Tassie's Cradle Mountain is a feast for the eyes! Capture the glorious reflection of the mountain on Dove Lake on a clear day and meet the friendly local wombats roaming the boardwalks. These guys love posing for photos, but remember not to get too close! Take your time exploring all the little loops around Cradle Mountain - Lake St. Clair National Park, like The Enchanted Walk, Waldheim Forest Walk, and the Glacier Rock Walk. Come back in winter for a snowy adventure and take in the magnificent Tasmanian dolerite mountainscape. Why not grab a TreeFlip for the trip?
A Patch Made For Adventure! 
Make our Cradle Mountain Patch your companion as you travel Tassie. Simply iron your KTW patch onto your gear, throw on your rucksack and hiking boots, and set off into the wild! Our Cradle Mountain Patch is designed and made to withstand all weather conditions - so don't be afraid to put it to the test. 
Size: W: 95 mm H: 65 mm.
Protect What Makes Tassie Unique  
Choose to keep Tassie wild by buying one of our Cradle Mountain Patches. Half the profits we make are donated to Tasmanian groups and organisations working to protect our island! Check out how you're making a difference on our donations page. 
Still got space for more patches? Our Wineglass Bay Patch might be just the thing!